LANDFORD STONE HAVE JUST WON TWO AWARDS
Landford Stone have just won the Women In Business Award, Business of The Year Award 500k-5m Turnover and came runner up for the Marketing Award.
We would all like to say a massive thank you to all of our customers and suppliers – we could not have succeeded without you.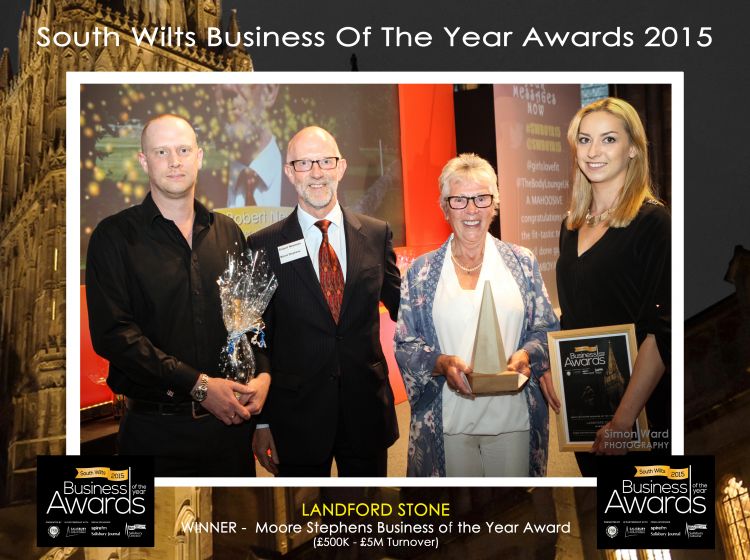 ---
Open Day at Landford Stone 5th Aug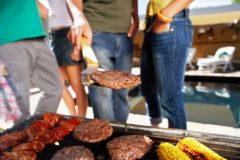 You are all invited to our annual open day at Landford Stone on the 5th of August 8.30am-17.00pm. BBQ, Stone Bake Pizza Oven, Refreshments, Demonstrations on new materials from Lapitec, Techlam and Neolith. Come and see for yourself how strong these new materails really are. They are great for commercial and residental projects, indoors and outdoors. The new way forward in materials. Register with this form.

We will also have Dry Treat on hand to answer any questions and providing demonstrations. Lets not forget the famous TELTOS by Landford Stone. We will have Teltos here showing off all the new colours for 2015. Don't miss out, as this will be a great day for all, trade customers and private customers.
---
We are entering Tough Mudder 2015!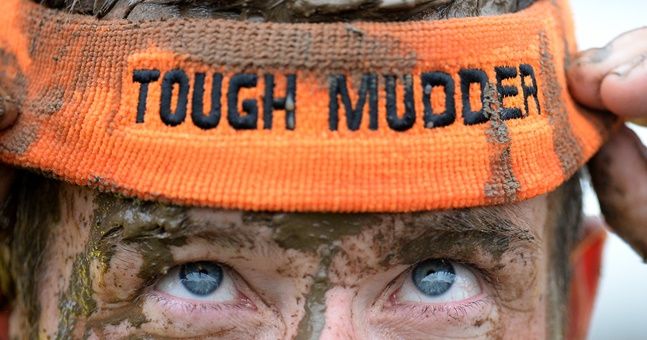 16 of us will be doing one of the toughest events of 2015. All in aid of Charity, Wilton Group Riding for the Disabled (RDA)
Help us raise £5000+ for full details on how to donate please contact Ryan on 01794324232 or email: ryan@landfordstone.co.uk
---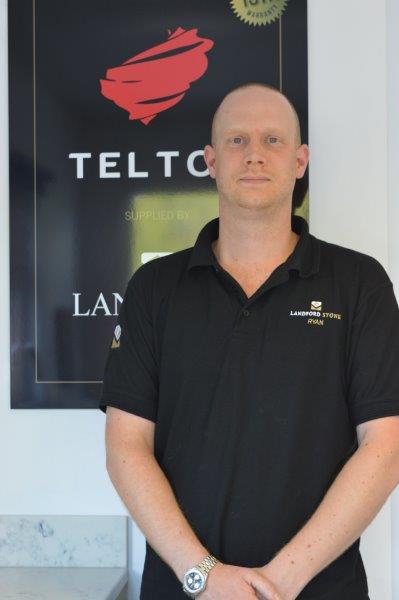 July's Team Member
Sales Manager, Health & Safety Manager. Ryan has been with the company since 2008, working his way up through the ranks. Ryan enjoys the day to day challenges of working for Landford Stone and working within the sales team, helping the company move forward keeping it up to date with new trends and technology. Ryan's best achievement within the company is the Landford Stone website. He very much enjoys working on this and keeping it up to date. He's recently got a Diploma in on Line Sales and Marketing.
Ryan travelled the world for 6 years working on Luxury Cruises Ships running the bars, before settling down in the UK with his wife and son.
Ryan enjoys seeing different parts of the world, Scuba Diving, Swimming and Sports bikes.
Landford Stone are proud to be the Platinum supplier of TELTOS Quartz.
New TELTOS materials due out in September. Fantastic Greys and Marble effect looking stones with all the benefits of quartz including our 15 year warranty.
If you would like samples and further information, please contact the office and we will be more than happy to help.
Business of the Year finalist for 2014 in Marketing and Manufacturing categories and Involved in the International Award Winning Property In Sandbanks.