Our Open Weekend took place for private customers on Friday 30th & Saturday 31st August.
We invited all to join us for a tour of our factory and yard as well as complimentary refreshments, including a delectable selection of canapés & nibbles. Open Weekend attendees also received exclusive offers across selected granite and quartz surfaces.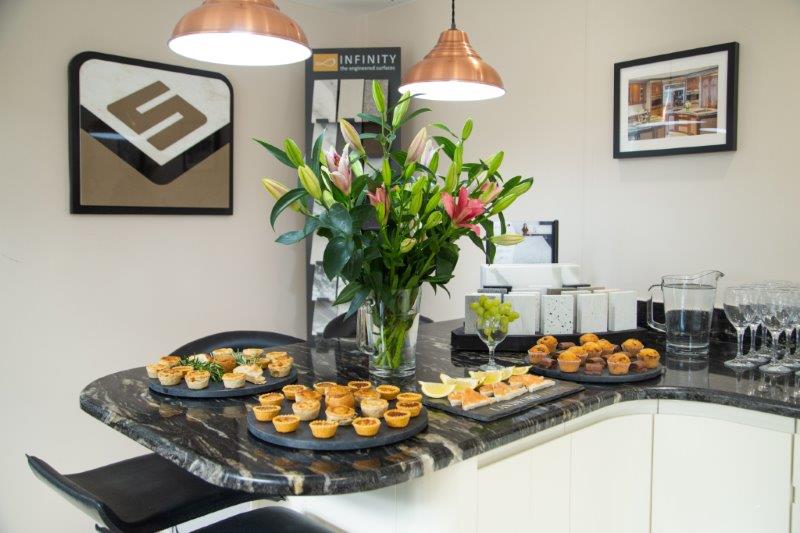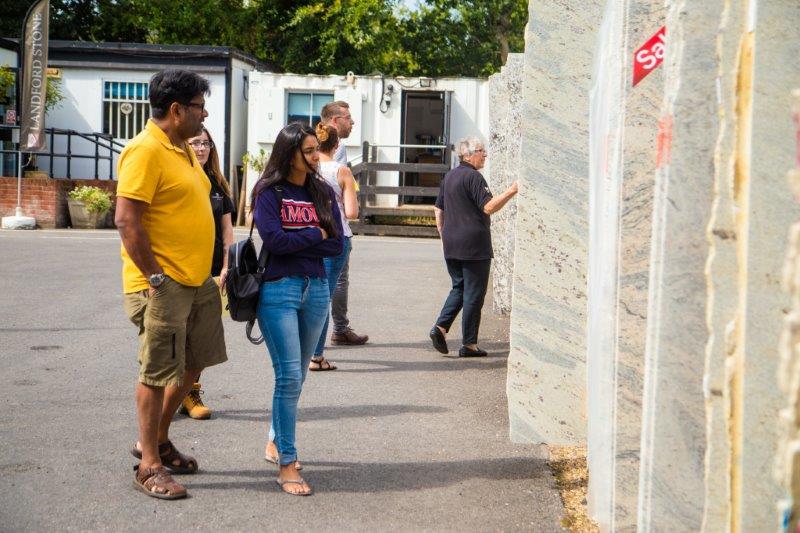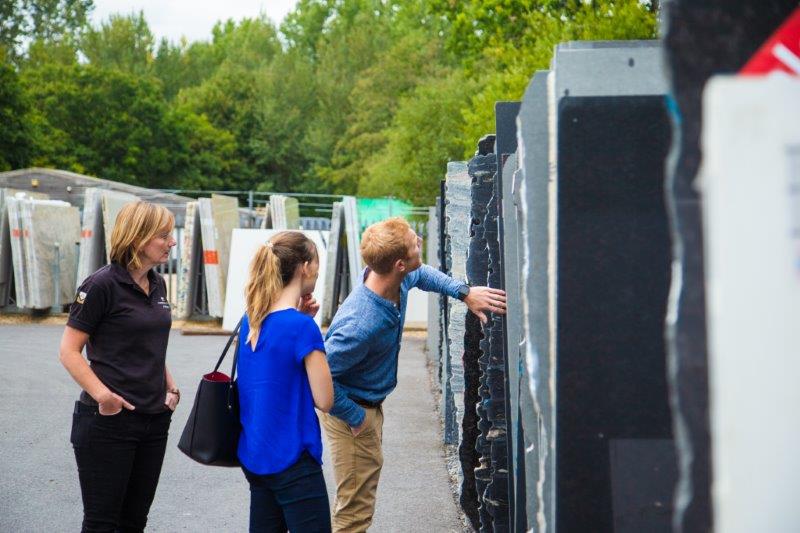 Exclusive Weekend-Only Offers
Anyone who attended our Open Weekend were eligible to receive exclusive discounts across selected Sale Granites, Teltos Quartz & our new Oyster Quartz. 
Our knowledgeable team was on hand to assist with queries and help visitors find the perfect surface for their project. It was a great opportunity to see all surfaces in person and have any questions answered, whilst making the most of our weekend-only offers.
We were ecstatic to see our attendees engage and take advantage of our weekend-only offers on selected quartz and granite.
Launch of New Oyster Quartz Surfaces
Our Open Weekend also marked the launch of our new quartz brand: Oyster Quartz.
To celebrate, we offered all who attended 5% off the stunning new collection. The Oyster Quartz colours were showcased for all to see and admire, and it was fantastic to hear all the positive feedback from our Open Weekend attendees.
Spectacular Caesarstone Surfaces
A representative from Caesarstone joined us for the two-day event to help showcase their stunning range of surfaces.
Landford Stone are official partners with Caesarstone which means we can offer the entire Caesarstone range at incredible prices. Following our Open Weekend, we have also hand-picked a selection of 9 colours that will be available at an even lower price-point. To take full advantage of this and our other offers, contact us today!
A huge thank you to all who joined us for our August Open Weekend. For all those who found the perfect surface for their project, we're looking forward to working with you in the near future!